Products
Customer Service
Terms and Conditions

100% is due when order is placed.  Once an order is placed with Real Cheap Signs, your Credit Card will be charged the total amount of your order.  We accept Visa, Master Card, American Express and Discover.
Cancellation of your order prior to production will incur a $25.00 fee.  If your order has been placed into production, the order cannot be cancelled and there will be no refund allowed for your order.  Please contact us immediately if you need to cancel your order.+
Shipping Policy
Based just outside of Austin, TX,  Real Cheap Signs provides quick shipping times to the entire United States.  All of our products are shipped through FedEx.  Please view the map below to determine your shipping time.  Real Cheap Signs strives to ship all products within 5 business days after you approve your layout.  This does not include shipping transit time.  If you need your order quicker, we offer several Rush charges.  This is only a guarantee of production time.  Expedited transit time is not included in the Rush Charges.  You will have the option at checkout to upgrade your shipping time to either Overnight or 2 Day shipping.  This cost is in addition to the Rush Fees.  If for any reason there is a problem with your shipment or your shipment has not been delivered, please contact us immediately.  All products are shipped with a tracking number which is emailed to the customer upon shipment.  If after FedEx has made delivery, you are unable to locate your products, we will contact FedEx and file a claim.  If it is determined that FedEx is at fault, Real Cheap Signs will replace the order ASAP at no expense to the customer.  Please be advised that if FedEx finds that they delivered the products to the correct location and they are not at fault, Real Cheap Signs will not be responsible for replacing or refunding the order.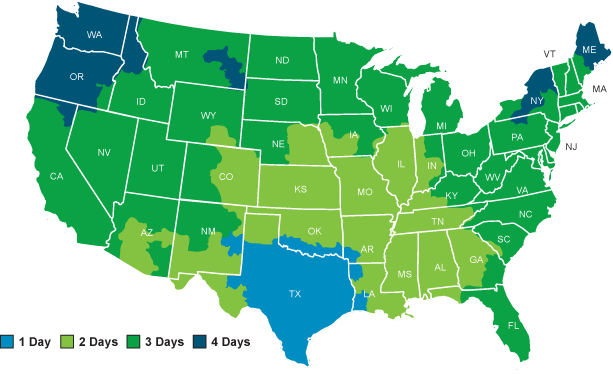 Return Policy
If Real Cheap Signs made a mistake, we will replace the order at no cost to the customer.  We do not offer a return policy if the customer changes his/her mind after order has shipped.
Privacy Statement
Real Cheap Signs will never share or sell your information with any vender, merchant or company.  Your information is kept on file with our company only.  Your privacy is our priority!
Artwork
All of our Online Templates are for you to use to design and customize your order online.  You are responsible for the content of the design once the order is placed.  If you need Real Cheap Signs to design or assist with your design, you will receive two(2) free proofs with your order purchase.  If after those two(2) proofs are provided you still need additional proofs, you will be charged $15.00 per additional proof.  If you request to have a logo or extensive artwork created, there may be an artwork fee of $35 per hour with a half hour minimum.  Any and all artwork provided by Real Cheap Signs is the property of Real Cheap Signs.  Any attempt to copy and reproduce our artwork without the written consent of Real Cheap Signs will be considered copyright infringement.  Real Cheap Signs reserves the right to seek damages in such cases.
Indemnity Clause
With the use of this website and/or purchase of any of our products you agree to indemnify and hold Real Cheap Signs harmless from any and all claims, liability, and costs associated in defense arising from your misuse of this website and/or any of our products.  You agree by making a purchase of any of our products that you have checked with all local and state laws associated with the placement of yard, bandit, political, advertising signs, etc.